28 Apr

21st Annual Women's Health Expo
(May 8th, 2021)

Get ready for the KJLH 21st Annual Women's Health Expo presented by The City of Long Beach and Fresno County Black Infant Health Program. Once again this year, it's VIRTUAL, going live on May 8th here at kjlhradio.com. This year's theme: Your Health Through the Lens of COVID.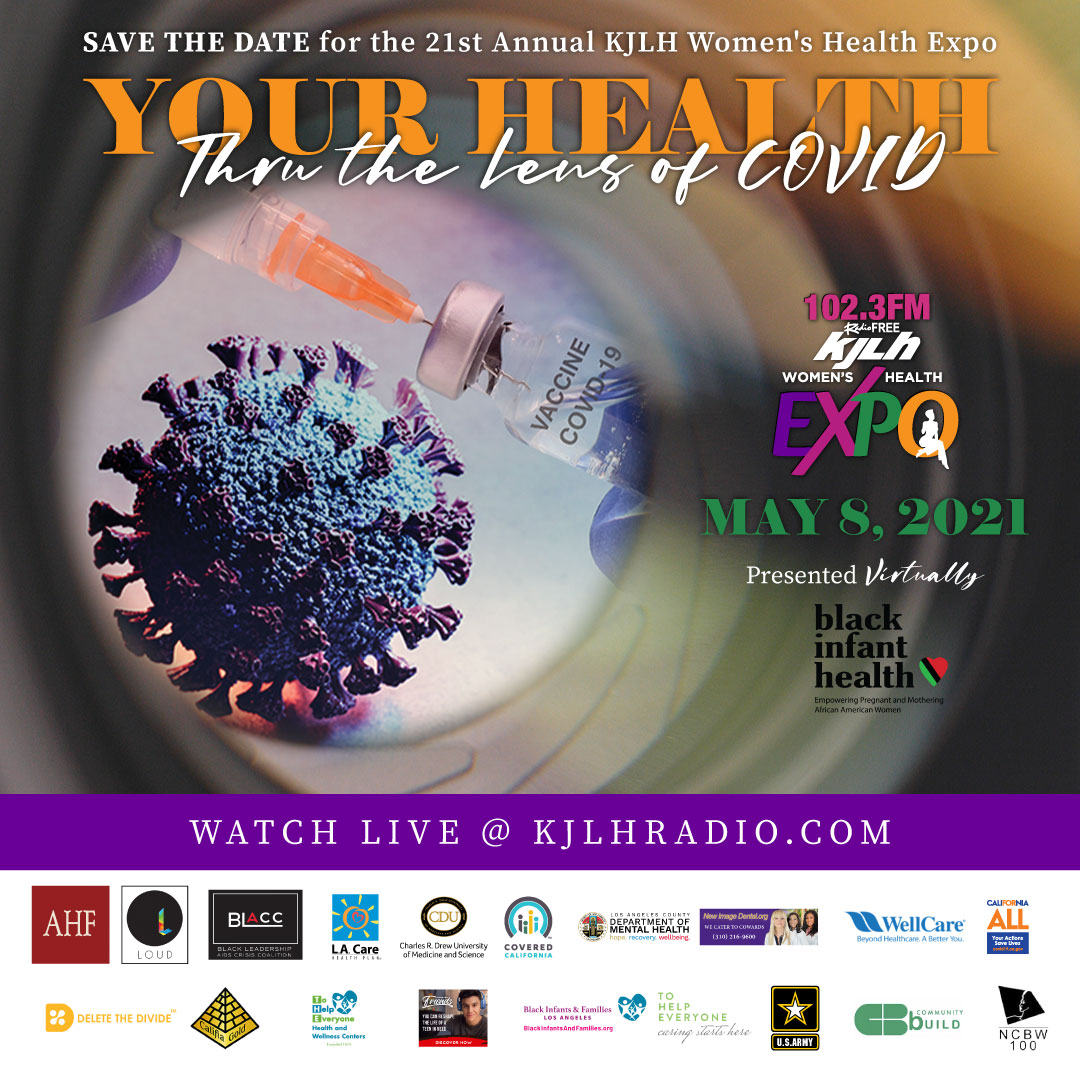 Learn about the impact of COVID on
Mental Health
The COVID 15 lbs
Relationships
Finances
The Vaccine
Visit Breakout Sessions on
Black Infant Health
A Healthy Cooking Stage featuring Tammi Mac
Aids Health Foundation
Covered California
Helpful Advice for Entrepreneurs
L.A. Care
Sierra Health
Califia Gold
LA Department of Mental Health
US Army
Heart Disease by Cedars Sinai
Charles Drew University
And of course, a welcome from Auntie Maxine!